[17 December 2007]

Reviews: Glam, Prog, Hard Rock, AOR and things inbetween:
THUNDER: "The Devil Went Down To Huttwil"
COHEED AND CAMBRIA: "No World For Tomorrow"
CRAZY LIXX: "Loud Minority"
INDIGO DYING: "Indigo Dying"
SEVEN TEARS: "In Every Frozen Tear"
ALEPH: "In Tenebra"
TOTO: "Falling In Between Live"
[05 December 2007]

Reviews: A small update, but decent albums:
MANOWAR: "Magic Circle Festival"
THE GIANT LEAP: "Another Day Rising"
FRAISE: "A New Beginning"
LILLIAN AXE: "Waters Rising"
[25 November 2007]

Reviews: The second batch of reviews this week:
AIRTIME: "Liberty Manifesto"
LANA LANE: "Red Planet Boulevard"
WINGER: "Live"
KILPI: "Kuningas-DVD"
TWISTED SISTER: "A Twisted Christmas - Live"
The SCREAMIN' LORDS: "Long Live Me"
SHADE: "One Way Line"
AGENTZ: "Stick To Your Guns" [re-issue]
VIXEN: "Live & Learn"
ACTION: "Action"
The CODEX: "The Codex"
[21 November 2007]

Reviews: This weeks' first batch of albums doesn't fare too well... but nevertheless, there are some interesting releases reviewed.
HOUSE OF SHAKIRA: "Retoxed"
VENI DOMINE: "Tongues"
WATERCLIME: "Imaginative"
Gary HUGHES: "Veritas"
QUEENSRYCHE: "Take Cover"
FUORIUSO: "Black Signs"
[09 November 2007]

Reviews: plenty of new albums under our scrutiny, some good, some bad and some inbetween! Here's what we've got:
SAXON: "To Hell And Back Again"
LED ZEPPELIN: "Mothership"
BURN: "Global Warning"
IDIOT PILOT: "Wolves"
HELSTAR: "Sins Of The Past"
SAGA: "10,000 Days"
AVENGED SEVENFOLD: "Avenged Sevenfold"
HELLOWEEN: "Gambling With The Devil"
GAMMA RAY: "Land Of The Free - Part 2"
Gary John BARDEN: "Love & War"
LIQUID HORIZON: "Revolutions"
HOUSE OF GAMES: "Rise and Shine"
AXXIS: "Doom Of Destiny"
ALL ENDS: "All Ends"
CRYSTAL BALL: "Secrets"
Ted NUGENT: "Love Grenade"
[02 November 2007]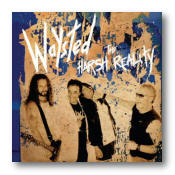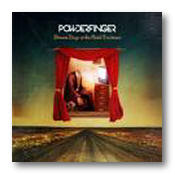 Reviews: Skindred's crossover sounds, veteran rockers Waysted, Gary Moore live, Powderfinger and Richie Kotzen.
[30 October 2007]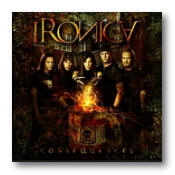 Reviews: Female-fronted Finn-metal band iRonica and Dutch hard rock heroes Vengeance.
[25 October 2007]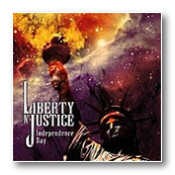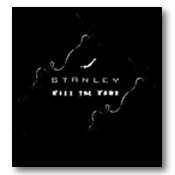 Reviews: Finnish all-star cover project Northern Kings, Liberty 'n Justice, Stanley, Heartland, Vendetta, Gauntlet.
[18 October 2007]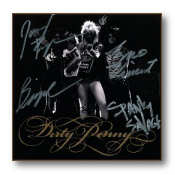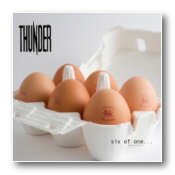 Reviews: AOR legends Foreigner, German melodic rockers Shylock, Swedish "supergroup" Road II Ruin, Danger Danger frontman Ted Poley's solo album, ex-Lionsheart/Grim Reaper shouter Steve Grimmett, Glam rockers Dirty Penny and Thunder.
[12 October 2007]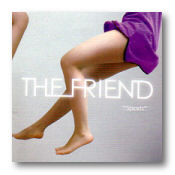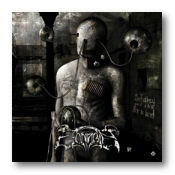 Reviews: Jaded Heart's fine new album, good stuff from Mind's Eye too, a couple of excellent singles from Finland - When The Empire Falls and The Friend, death metal, hard rock and hippie prog from Sweden by Zonaria, Dogpound and Oresund Space Collective.
[05 October 2007]


Reviews: Prog masters The Flower Kings, boogie masters Status Quo and The Poodles.
[26 September 2007]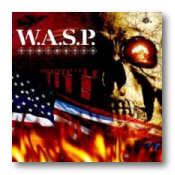 Reviews: couple of artists with their roots in the grunge phenomenon, The Foo Fighters and Eddie Vedder. Also, heavy metal from Iced Earth, WASP and Norway's pride Jorn Lande with his new live album. We also review a book, Neil Daniels' "The Story of Judas Priest".
[23 September 2007]


Reviews: Good Grief, Mozkovitch, Eden's Curse, Fish, Band Of Rain, Peter Criss and Brunorock.
[14 September 2007]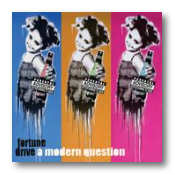 Reviews: PC69-frontman David Readman's solo disc, new UK hopefuls Fortune Drive, the return of Great White, Finnish aggressive rockers Ahma.
[08 September 2007]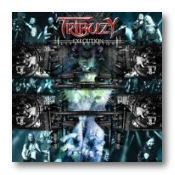 Reviews Again a varied bunch of CDs in our players... Primal Fear, Joop Wolters, Paramore, Tomorrow's Eve, Backwash, Glenn Hughes, Simone Fiorletta, Jet Trail, Blind Alley, Tribuzy.
News: A new member born into the RockUnited family! also, Domain tourdates and a new drummer revealed, Italian band Nasty Whisper tours in Scandinavia.
[28 August 2007]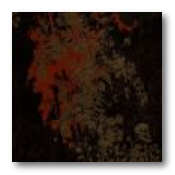 Reviews
The latest albums from Poverty's No Crime, Heaven And Hell, Diamond Head, Dead Soul Tribe, Axel Rudi Pell, Soul Doctor, Lines Of Leaving and My Fate.
[20 August 2007]


Reviews
How about a major reviews' update? Okay! The long-awaited new Nightwish, Manitou's third slice of metal, Swiss hard rockers Human Zoo, alterna-rockin' 21 Eyes Of Ruby, Blues artist Joe Bonamassa, Norwegian prog rockers POB, Brazilian prog metal act Mindflow, alternative rock legends Smashing Pumpkins, Ian Parry's Consortium Project, US metal from Seasons Of Th Wol Lec Zorn's AOR all-star project and another Swiss hard rock group Skansis.
[12 August 2007]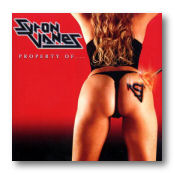 Reviews
The return of Welsh glamsters Tigertailz, hard working, hard rocking UK band Sacred Heart, hardcore rap metal from (hed)p.e. and Swedish metal group Syron Vanes.
[29 July 2007]


Reviews
Two albums for Motörhead fans: the band's new live album and a reissue of the Lemmy-produced Warfare album from 1986. Then we've got some prog (Ashent), some modern metal (Bleed In Vain & Sown), progressive thrash (Era Vulgaris), female fronted edgy modern rock (DarkWater), cover-crazy glamsters (Poison)...even some R'n'B managed to sneak in (Kelly Rowland)...and of course the controversial (or should that be country-versial) new Bon Jovi album. Yee-haw!
[24 July 2007]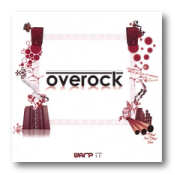 Reviews
Prog Metal hopefuls Awake, Metal Gods Manowar with their live album and another batch of Italian CD's provided by Alchemist Fanatix. By reading the reviews, one will come to the conclusion that no band will score high points from this site by screaming and grunting... and that is indeed the correct assumption. Never underestimate the power of actual SINGING!
[18 July 2007]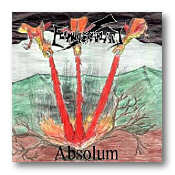 Reviews
Oh yeah. We've got reviews for headbangers, hippies, hard rockers... even some punk rock. There are new artists like Milan Polak and Civilization One featured, some older ones like Paul Sabu, Helix, Bad Religion and Terry Ilous... and then there are a couple of really old ones, namely Jethro Tull and Lucifer Was.
[11 July 2007]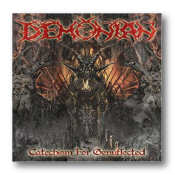 Reviews
The comeback album of Canadian melodic hard rockers White Wolf, Kelly Clarkson's angry rock chick album, bassist-for-hire Marco Mendoza goes solo and a couple of horrid death metal albums. Note to promotion agencies and labels - NO MORE BRUTAL METAL for us to review, please!
[7 July 2007]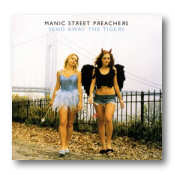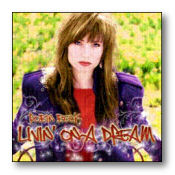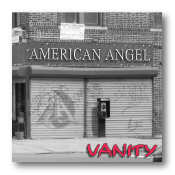 Reviews
We've got preachers, demons and angels... AOR-type of stuff from The Ladder, Los Angeles and Robin Beck, Power Metal from Powerwolf (who would've guessed?), Death Metal from Arcanum, modern depression by The Manics, US hard rockers American Angel and ex-Zed Yago vocalist Jutta Weinhold's compilation.
[2 July 2007]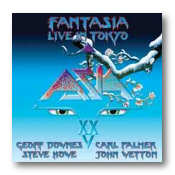 Reviews
It's all retro this time, with two compilations (Halforf and Fast Eddie Clarke) and one live album (Asia). We'll have some new releases reviewed later this week...
[22 June 2007]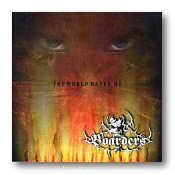 Reviews
Tesla do the covers thing, Boarders play thrash with a message, Rhapsody Of Fire release a retrospective DVD... also reviewed are Torok, Stonelake and Fate (re-issue).
[20 June 2007]


Reviews
Lots of AOR-type of releases this time around: a reissue of the sought-after Michael Thompson Band cd AND Thompson's new band TRW, all-star project Voices Of Rock and Frederiksen Denander collaboration. Also reviewed are Yatzek, Francesco Fareri, Delphian and a book by Biff Byford of Saxon.
[13 June 2007]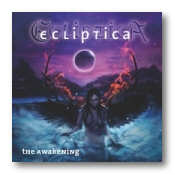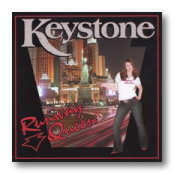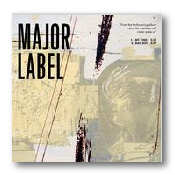 Reviews
It's a flood! A flood of reviews! Old School Metal from Cage, Mario Parga's instrumental album, John MacAluso's prog rock, Thin Lizzy tribute by Rude Awakening, Christian Metal band Mass "reborn", Viking Metal act Turisas, Nightwish-like Ecliptica, soft rockers Keystone, Finnish excentric pop trio The Conquistadors, Francis Soto's concept opus and a single from Major Label.
[6 June 2007]


Reviews
We've got some Japanese Metal (should that be "J-Metal" then?), Phil Vincent's new band Tragik, Chris Poland's live stuff, a 2CD reissue of Tobruk's seminal "Wild On The Run" album, ex-T'Bell guys re-activated in CC Rock and a single from Iced Earth.
[1 June 2007]


Reviews
Smooth jazz rock sounds from Steen Grontved, Finnish Idols-winner Ari Koivunen stays true to his metal roots, Ray Detone's guitar music, young metal sensation Sturm Und Drang, Danish biker rockers Switchblade.
[28 May 2007]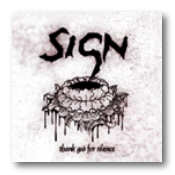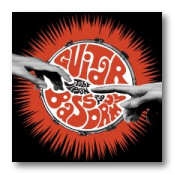 Reviews
Kickin' off the week with a bunch of reviews... Some major names like the Scorpions and Ozzy, plus a selection of slightly lesser known bands, including Roadstar, JK Northrup, Sign and Toby Jepson.
[23 May 2007]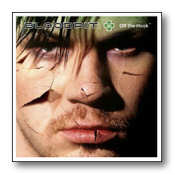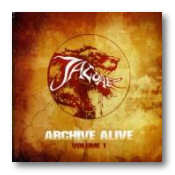 Reviews
a retrospective release from Heavy Pettin, Kamelot's new "opera", Finnish rockers Bloodpit, progressive rock giants Marillion. Also reviewed: Andrea Castelli, Emiliano Sicilia and Jaguar.
[20 May 2007]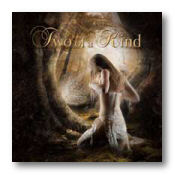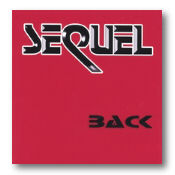 Reviews
Meldrum's album is a surprisingly heavy release from Frontiers while the debut from Two Of A Kind is more traditional AOR material from the same label. Also reviewed are Sequel, a hard rock act featuring Todd Jansen (Hardline, Harlow, DLR), Swedish Metal group Broken Dagger, "space rockers" Oresund Space Collective and the promising new Finnish band MoonMadness.
[13 May 2007]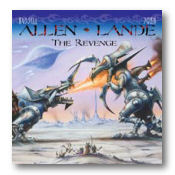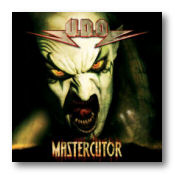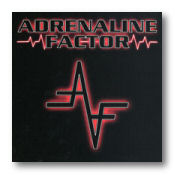 Reviews
Prog masters Rush, prog supergroup Planet X, the second opus from Allen/Lande, metal icon UDO, Nightwatchman, Spectre, Shakra, Adrenaline Factor, Sun Caged, Steve Thorne, Daydreamer and Jerry Metal's latest metal fairytale book.
[3 May 2007]


Reviews
The first live album from Finnish metallers Kilpi, Avril Lavigne's latest one, Ex-Mudwayne/Pantera members unite in Hellyeah!, Pavlov's Dog singer David Surkamp solo, Swede-rockers Abramis Brama live, the new single from Paradise Lost.
[27 April 2007]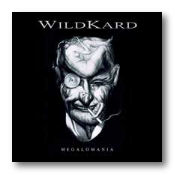 Reviews
Slade's 70'ies movie on DVD, new albums from HIM, Wildkard and Private Line, Finnish thrashes Prestige, a couple of prog-styled bands (Kaipa and Beardfish) and extreme metallists Lunar Eclipse.
[22 April 2007]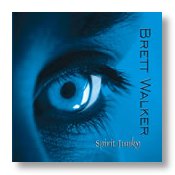 Reviews
Latest albums from Kirka (re-issue of "The Spell"), Joe Lynn Turner, Brett Walker, One Eye Shut, Sensazione reviewed... and a DVD from M.Ill.Ion.
[17 April 2007]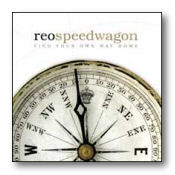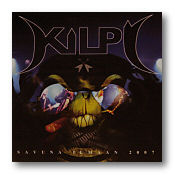 Reviews
We've got classic rock from REO Speedwagon, Annihilator's "Metal" (no, it's not jazz...), experimental prog/hard rock sounds from Mantra, Norwegian AOR'sters Keldian, Kotipelto (of Stratovarius fame), death metal act Ars Moriendi, Magni Animi Viri's rock opera, A Tribute To Bon Jovi, Waysted's "Save Your Prayers" 2-CD re-issue, Altaria's new compilation and the new single from Kilpi.
[13 April 2007]


Reviews
Prog heroes Saga, ex-Judas Priest singer Al Atkins, Night Ranger, Static X, Razorback, Ian Gillan, Jaguar, a DVD from Bonfire and Chris A.'s book about the the Alrosa Villa event, in which 4 men were killed, including Dimebag Darrell.
[9 April 2007]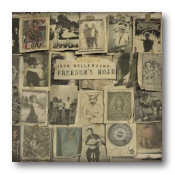 Reviews
Stan Bush strikes gold with his latest AOR album, John Mellencamp does the country rock thing, ex-Push frontman Martie Peters and his Group find their own sound... also reviewed are Showstripsilence and a few singles: Linkin Park, Moonmadness and The Used.
[4 April 2007]


Reviews
A selection of music from several genres: the original Goth rockers The Mission, Spock's Beard's Alan Morse goes solo, metal from Bloodbound with their new singer Michael Bormann, 70'ies pomp rockers Lightspeed, jazzy sounds of Kiko Loureiro, female-fronted AOR band Dante Fox, Michael Schenker and Pete Way with The Plot, Powerquest's reissued metal albums and young pop/rock singer Tiffany Nicole.
[29 March 2007]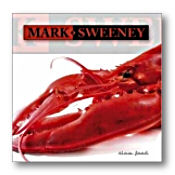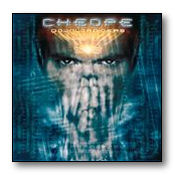 Reviews
The new Pink Cream 69 album, Crystal Ball vocalist Mark Sweeney's solo album, Italian bands Cheope and Convergence, German metal from Fenris and a couple of singles; Kotipelto and Stanley.
[24 March 2007]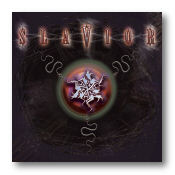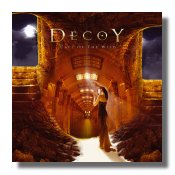 Reviews
Former punk rockers Good Charlotte, heavy modern rock from Slavior, power metal group Moonlight Agony, hard rock with a heavy groove from Maryscreek, power metal/hard rock mixture called Decoy, progsters Scelerata, twisted sounds of Ilid, hardcore band Violent Work Of Art and two 80'ies hard rock gods with archival releases, Dokken and Winger.
[14 March 2007]


Reviews
Heroes of progressive metal are at large... Ray Alder of Fates Warning resurfaces in Redemption, while Thought Chamber unites members of Arch Rival and Enchant. The View are more in the British rock vein, but Neverland (from Switzerland) are again a progressive band. Then we've got Before The Fall, German thrash band, and finally, Norwegian female fronted goth rock band Sirenia's hit single.
[11 March 2007]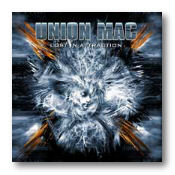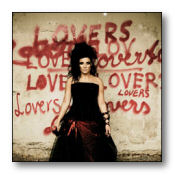 Reviews
Gothic superstars Within Temptation, new AOR act Union Mac, Power Metal band Gaia Epicus, Finnish no frills rockers Peer Günt and Hanna Pakarinen, who'll represent Finland in the Eurovision Song contest this year.
[7 March 2007]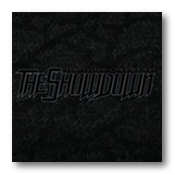 Reviews
Solid metal from The Showdown, the comeback album of Tigertailz, American Idol success story Daughtry, experimental sound of the Moonlight Comedy, vintage 80'ies AOR from Break Point, modern day AOR from Last Autumn's Dream, the Metal Kings Manowar and Machine Men.
[3 March 2007]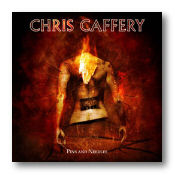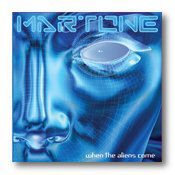 Reviews
the long-awaited new 69 Eyes album, Chris Caffery's metallic new one, progressive rock from Casual Silence, modern rockers Feiled, instrumentalist Dave Martone and the smashing new single from Brother Firetribe!
[22 February 2007]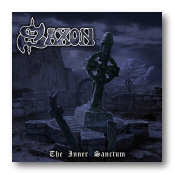 Reviews
Instrumental stuff from Neil Zaza, Gothic gods Type O Negative, ex-At Vance shouter Hartmann's second album, metal legends Saxon, melodic rock legends Magnum, Aggressive metal with Finnish lyrics from Nicole and Robert Jackson's weird concept album.
[18 February 2007]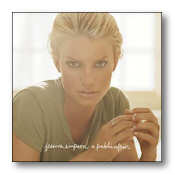 Reviews
AOR from Jim Peterik's Pride Of Lions, traditional metal from Messiah's Kiss and pop/lite rock from Jessica Simpson.
[13 February 2007]


Reviews
Helloween live, modern rockers Kasabian, Nightwish-soundalikes Legenda Aurea, Swedish Power Metal band Cryonic and Thrash legends Testament.
[11 February 2007]


Reviews
Norway from New Jersey, Italian guitarist Massimo Izzizzari, Rose Tattoo and Vitalij Kuprij.
[5 February 2007]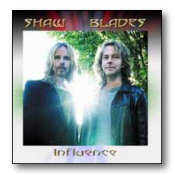 Reviews
Stormzone's tasty hard rock sounds, Shaw/Blades go for covers and a compilation from Glorious Bankrobbers.
[4 February 2007]


Reviews
A couple of new albums: Danny Vaughn's long-awaited "Traveller" and Dominia's "Divine Revolution".
[28 January 2007]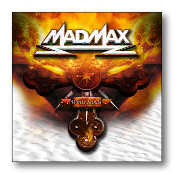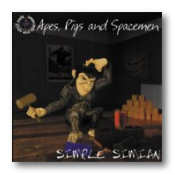 Reviews
Whoa! A full dirty dozen of reviews! Ex-Dream Theater singer Charlie Dominici on his own, Prog doctors Pure Reason Revolution, new classy AOR band Code, Neal Morse's latest solo album, German hard rockers Mad Max, Angra's vocalist Edu Falaschi's solo album, Power Metal heroes Silent Force, the return of Apes, Pigs And Spacemen, Swedish sleaze/glamsters Crazy Lixx, compilation of metal and hard rock from Lehigh Valley area and Swedish goth/prog/metal band Miscellany.
[22 January 2007]


Reviews
Master-ful return from Masterplan, Dark, Gothic Metal courtesy of Ever Since, something more sinister from Swedish Blided Colony and Hair-raising sleaze from Sweet Teaze.
News: Royal Hunt to Finland, Wolf tour in Europe, Dokken to release live material from 1981, Gaia Epicus releases new album, Escape's latest signing Neverland, Sweden's MarysCreek and Brazilian Scelerata signed to MTM Music, albums out soon.
[11 January 2007]


Reviews
Industrial type of stuff from Skinny Puppy, a couple of Mat Sinner-fronted bands - his own band Sinner and Goddess Shiva, Engine Of Pain - Lion Music's heaviest release to date, Californian rockers Shameless and disappointing new Pain Of Salvation CD.
[3 January 2007]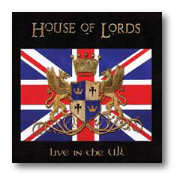 Reviews
Gothic rockers Tristania, guitar virtuoso Uli Jon Roth's finest songs, two new retrospective releases from Girl (a CD and a DVD), House of Lords' Firefest live CD and not one, but two albums from master vocalist Jorn Lande.